Sports and Games
At Ickford we are fortunate to have a purpose built sports hall and lots of outdoor space enabling us to provide opportunities for all children to take part in healthy activities and competitive sports.
We aim to let every child receive more than one and a half hours of PE each week with both the class teacher and a specialist PE teacher and there are opportunities to increase this participation through before and after school co-curricular clubs and lunch time activities.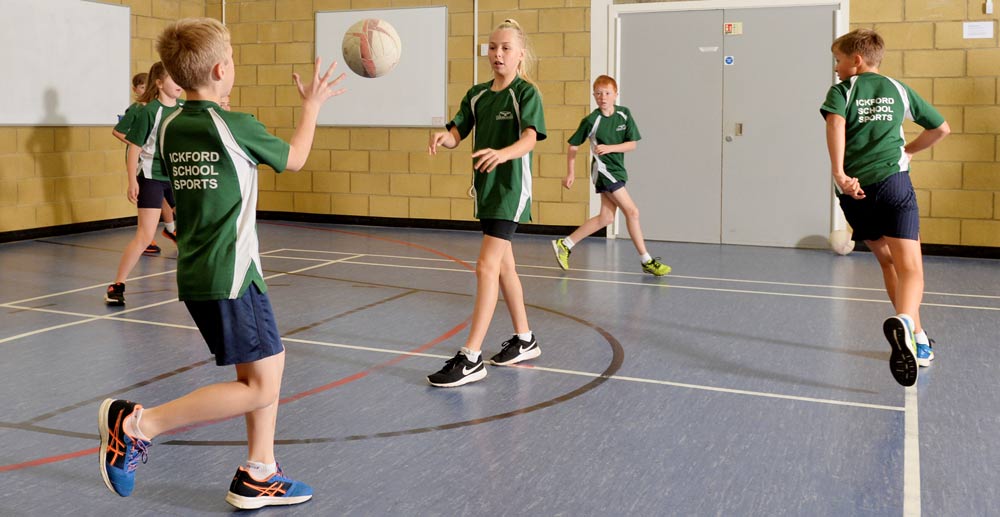 We have a thriving House system and children gain house points throughout the year for academic success, sporting success, effort and displaying the school values. We also have inter-House sports competitions and the year culminates in the presentation of two House Cups.
We actively seek to compete against other schools either through fixtures arranged between single schools or through our membership of the Schools Sports Partnerships in Buckinghamshire and Milton Keynes. In recent years we have had a great deal of success at area, regional and county level in a number of sports in both Key Stages 1 and 2.
Our most notable achievements have been in Netball, Badminton and Rugby where we have been County Champions on a number of occasions.