School History
Building work on the original school building,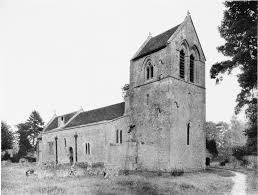 commenced in 1905 and Ickford School opened for pupils in September 1906. It had just two classrooms and outside toilets, that were known as "sanitary offices". Prior to this, pupils were educated in a small room adjacent to the Church of St Nicholas.
In the late 1950s and early 1960s the school, then known as Ickford Combined School, was expanded, a temporary classroom was constructed and the playing field was purchased. A new teaching block of three classrooms was constructed just before the turn of the 21st Century and a library extension (now a computer suite) was added three years later, together with a new playground.
The school's facilities were further improved when a purpose built Sports Hall, part-funded by the National Lottery, was opened in February 2006 and two years later the building that houses Ickford Pre-School was added to the site. In September 2006 the school's catchment area was extended to include the three villages of Ickford, Worminghall and Shabbington.
On June 1st 2016 the school became an Academy and the name was changed from Ickford Combined School to simply Ickford School. At the same time, the Ickford Learning Trust was created and as a charitable trust to oversee the future of the school.
The current school is oversubscribed and attracts children from beyond its catchment area due to the reputation it has for high standards. The children at Ickford enjoy a varied curriculum with a strong focus on French, Music and Physical Education.